- admin
Whatsapp New Update Brings a New Set of Emojis
Valentine's day is just around the corner, and WhatsApp has sent a perfect gift to its users. A new update for is now available on the Play Store. This release brings a lot of new emojis. Thus, this Valentine you can share your feelings and emotions with your friends and family using different and new emojis.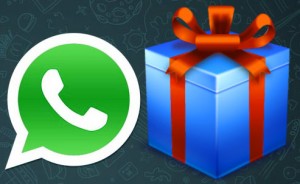 The new Version 2.12.441 is available on Play Store. This new update will bring a new set of emojis like nerd, upside down faces, robot face, the champagne bottle, the popcorn box, and much more. Not just these with this new update you will get a middle finger emoji along with some new country flags and a lot of religious places. So, now you have a perfect "middle finger" emoji on "wapp" to express your disgust and anger.
Since Valentine is almost here, therefore, we have a special recommendation for you. This new update brings "Heart Exclamation Mark" one special emoji. So, use this amazing and expressive emoji to express your feelings and emotions to your loved ones. You can find this emoji under the symbols tab. We believe it will work great if you are looking to make a love confession!
You can find the complete list of new ones there. This is a major update, and it will take some time to reach your region. As per our sources, only a few people have received this new major Whatsapp update. We tried to find out the change log for this update but, unfortunately, Google Play Store change log for wapp is not updated yet. So, at this moment, we are not sure if there is any other new feature coming your way alongside these new exciting set of emojis.
Now talking about the next major update which will start rolling out by the end of March. According to different rumors, Whatapps is now working on video calls and is all set to give stiff competition to big giants like Skype. Though the voice quality of already calls is still not perfect, but it has improved with every new update. So, we can expect improved voice call quality along with video call feature in the new major update which will arrive by the end of March.